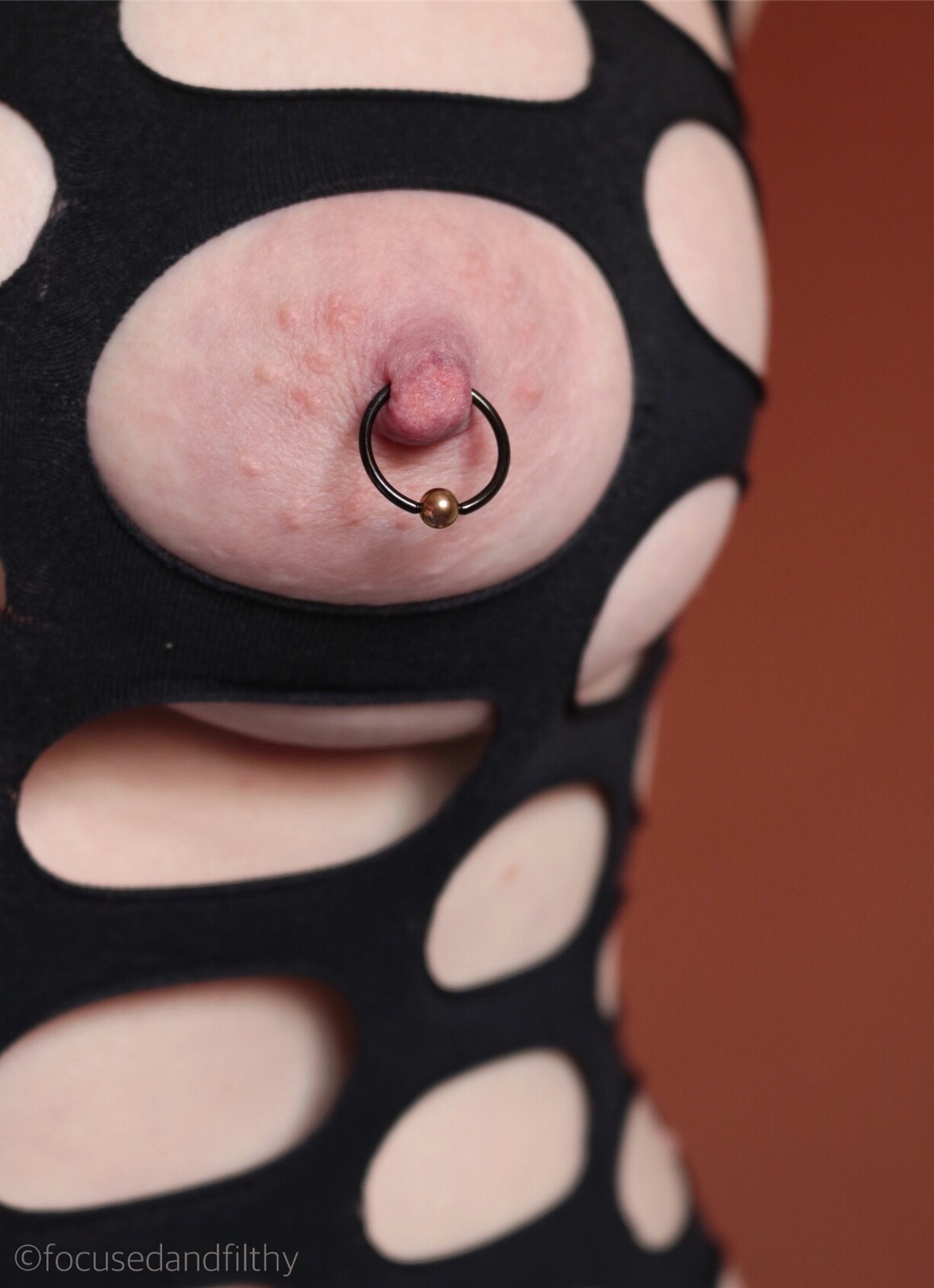 I love coming up with new combinations of jewellery using different rings and balls. This one I like more than I expected.
Matched with a hole dress I've used in a few previous images you can see here and here.
If you'd like to check out my other nipple jewellery images you can click here.