"Photography is a way of feeling, of touching, of loving. What you have caught on film is captured forever… it remembers little things, long after you have forgotten everything." – Aaron Siskind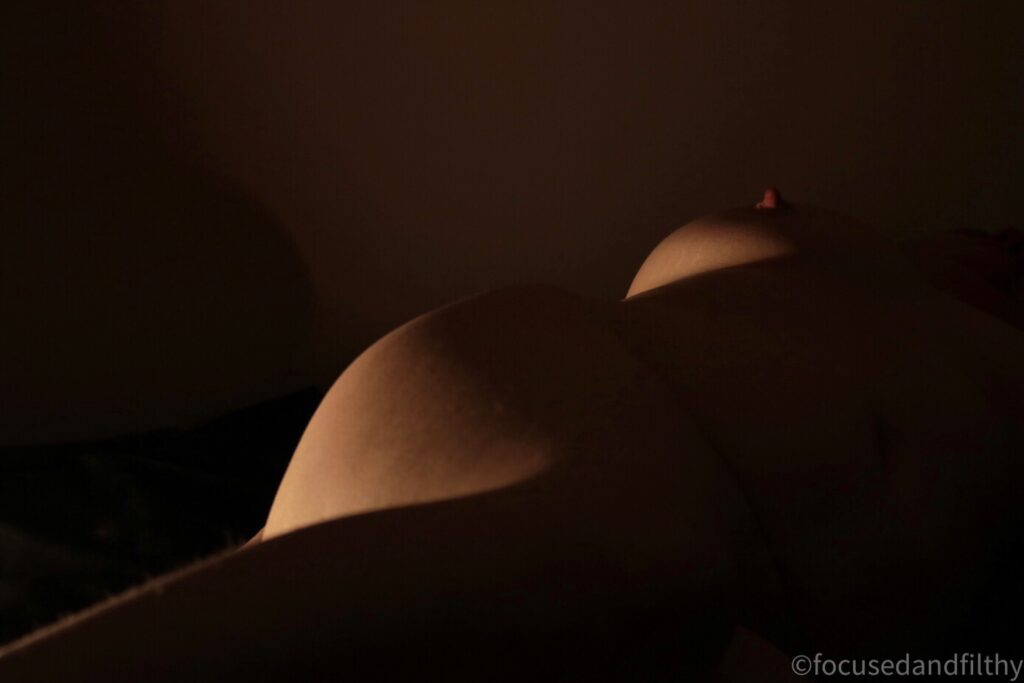 I started taking erotic photographs of myself in my thirties and was surprised at what it did for my self esteem. Up until then I had never made peace with my body let alone celebrated it's appearance and sensuality or my sexuality.
Finding the community of sex bloggers and my own perfectionist urges to get better led to this blog. I got cross at the typical black and white images of models in stockings and men in suits that are all over the internet and wanted to show what real bodies look like and how they are all sensual. I love the naked body and as much as it can be pure art a lot of the time any hint of skin or showing a connection to the person underneath lifts it to something erotic for me. This is obviously very subjective. What one person may call pure art, another will claim pornography and another erotic photography. There are no clear boundaries. I suppose I may have a hint of rebel in me because I do like to push the boundaries.
The photograph with this post I may use in one of my camera club competitions, but it was taken at the same time as I am thinking of you which I probably wouldn't share.
Images I've taken with other people are a fantastic souvenir of my time with them. My photography has given me reasons to be naked with some wonderful people and I've missed that this past year. There are so many others I'd love to photograph and be photographed by. Least of all Molly who encouraged me to set up my blog, helped me when I had issues with it and has constantly inspired me with her erotic photography too.
I've written about my photographic kink before and I don't think it'll be going away, it's just been put on hold this last year and I'm looking forward to more adventures with my camera soon.