The Wicked Wednesday prompt this week is 'Elaborate' and for the Masturbation Monday this week I wrote a post called Black Rope. So I thought I would expand and elaborate on it for you here.
She was laid on her front, her beautifully shaped arse tempted me to slap it, but I really wanted the images now. I wanted more rope. I wanted her totally restrained. I asked her permission to bind her ankles and attach to her wrist. She quickly agreed and I grabbed some more rope. Carefully I tied her ankles and pulled them back to attach to her wrists. I liked the results and went straight back to the camera.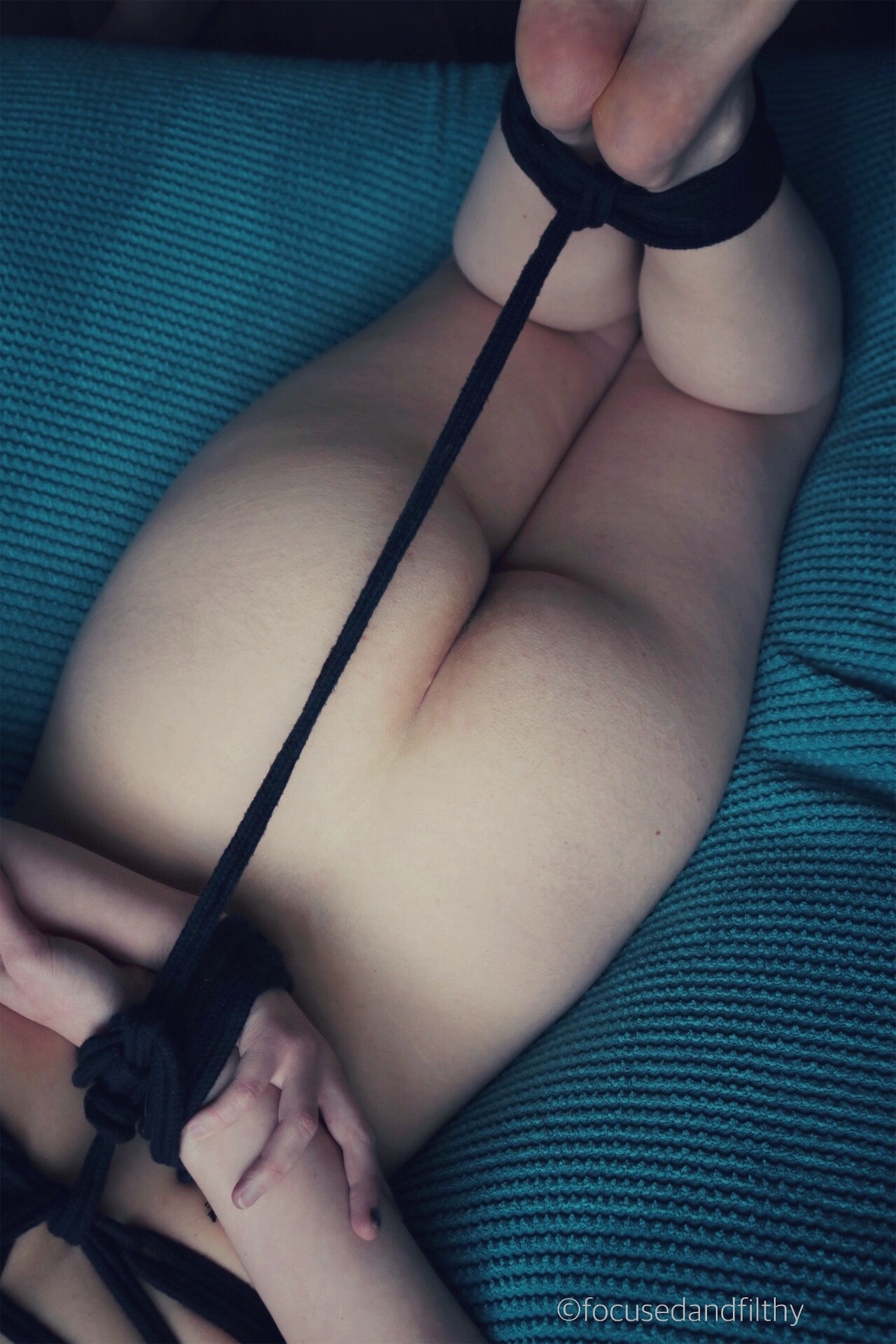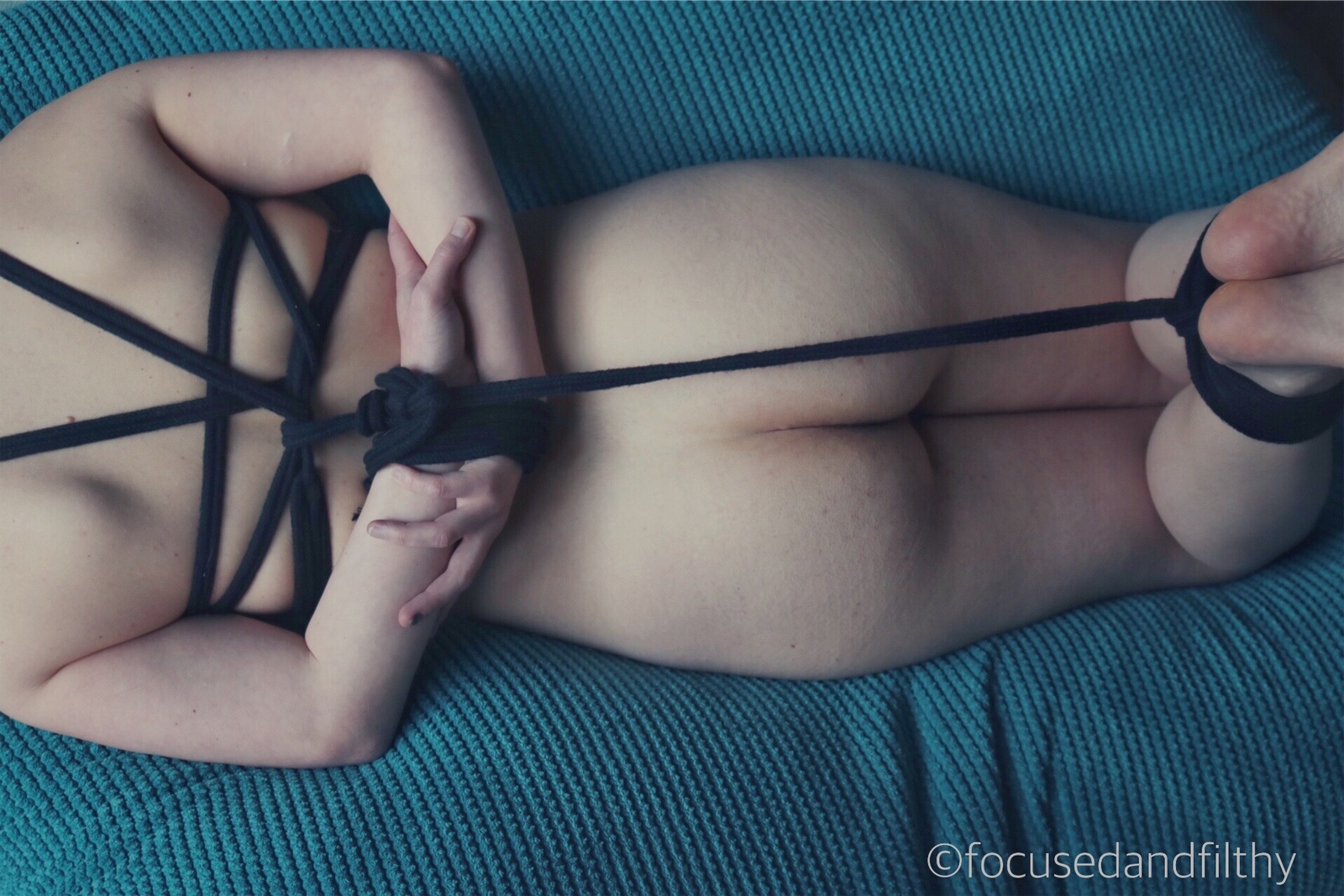 My breathing was short and fast. She was so still, quietened by the rope. I moved around her, pressing the shutter trying to get the perfect shot. I dipped down low onto my knees to see if I could take an image through her ankles up to her wrists. This is when I smelled her. I already knew the scent of her arousal, but knowing this situation had turned her on so much I could almost taste it, hit me harder than I expected. I'd been struggling anyway between wanting to get a series of good photographs and wanting to play with her all the way through, but at this point it became almost painful.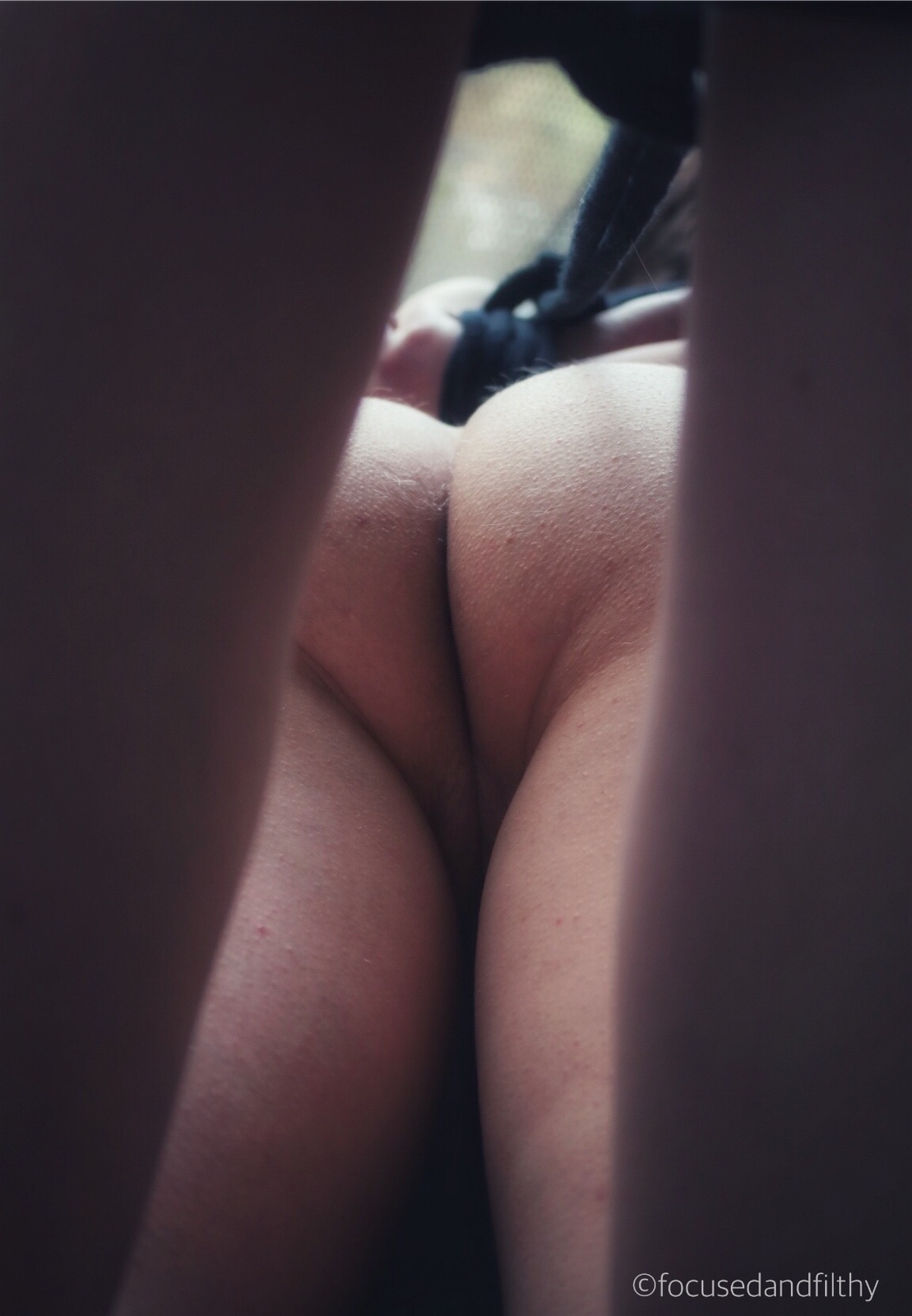 I'd got quite a few shots but I wanted her rolled over again. I untied her feet and arms but kept her harness on. I managed to keep it together for maybe another 15 minutes or so. I put my camera down, concerned about her comfort and covered her with a large soft blanket. I then set about investigation that smell and making sure I warmed her up.