Everyone knows I love glass toys, from butt plugs to dildos so when I saw that this week's Sinful Sunday prompt was 'texture' then I knew I wanted to try and photograph my textured glass toys. An hour later after cursing and messing with my macro lens and lighting and backgrounds for long enough I finally got two images I was happy with. But not until I came to edit the photos did I realise that one of my toys had a very obvious fingerprint on it – oh well. Next time I'll make sure to polish them up first and use cotton gloves.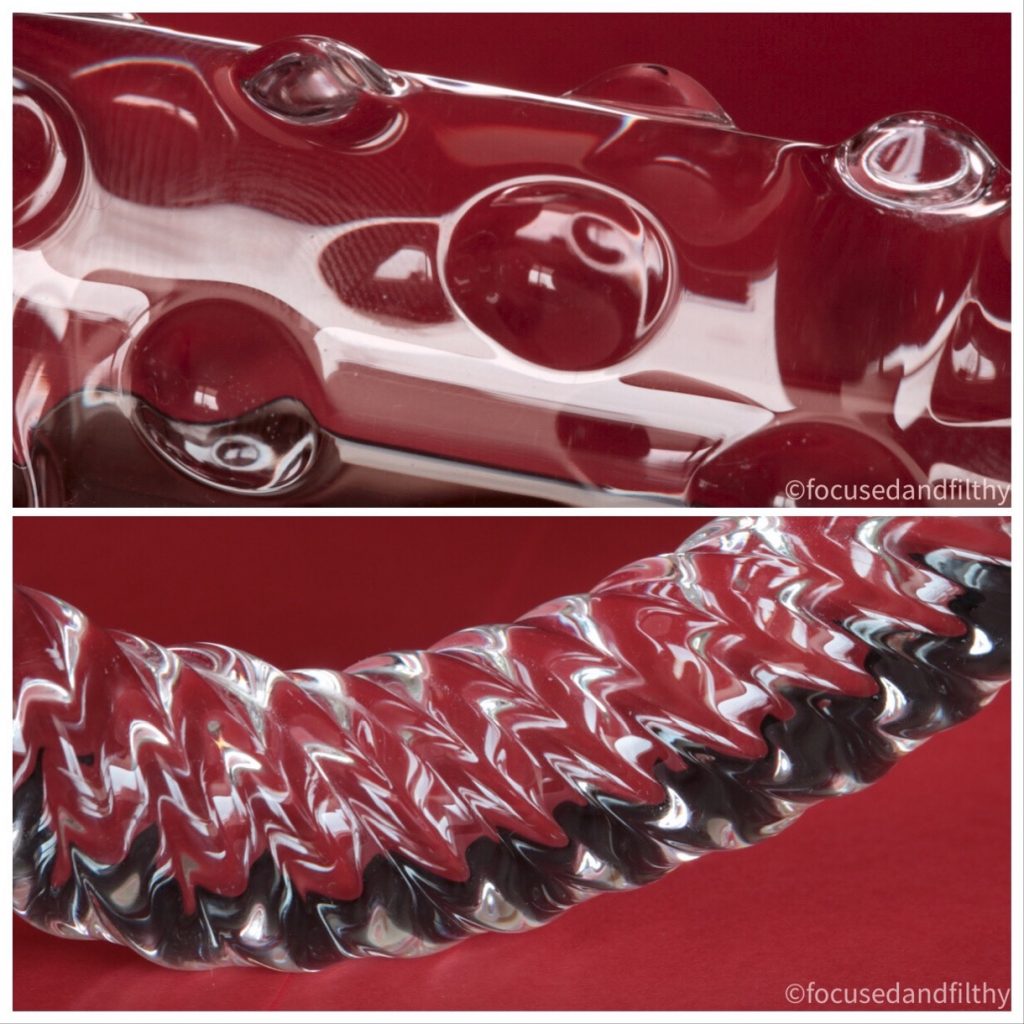 Don't forget to click the links below to see who else is posting this week on Sinful Sunday and also who is joining in on FebPhotoFest.
But you can also have a sneaky behind the scenes look at how I took the photographs.