This is another self portrait using my new zoom lens on one of the last sunny days we've had here and the same day as I took the image Dryad. To go with my open twitter account @FocusedFilthy it's an open photograph of all of me. It makes me feel exposed but brave at the same time.
This is a momentous weekend with Molly celebrating the 500th SinfulSunday and I thought it was my 150th but it may only be my 149th, either way I have posted every week for nearly three years and was one of the main reasons I started my blog in the first place. It's been a fantastically encouraging and welcoming family of people to join. I can't thank everyone enough for being there for me over these last three years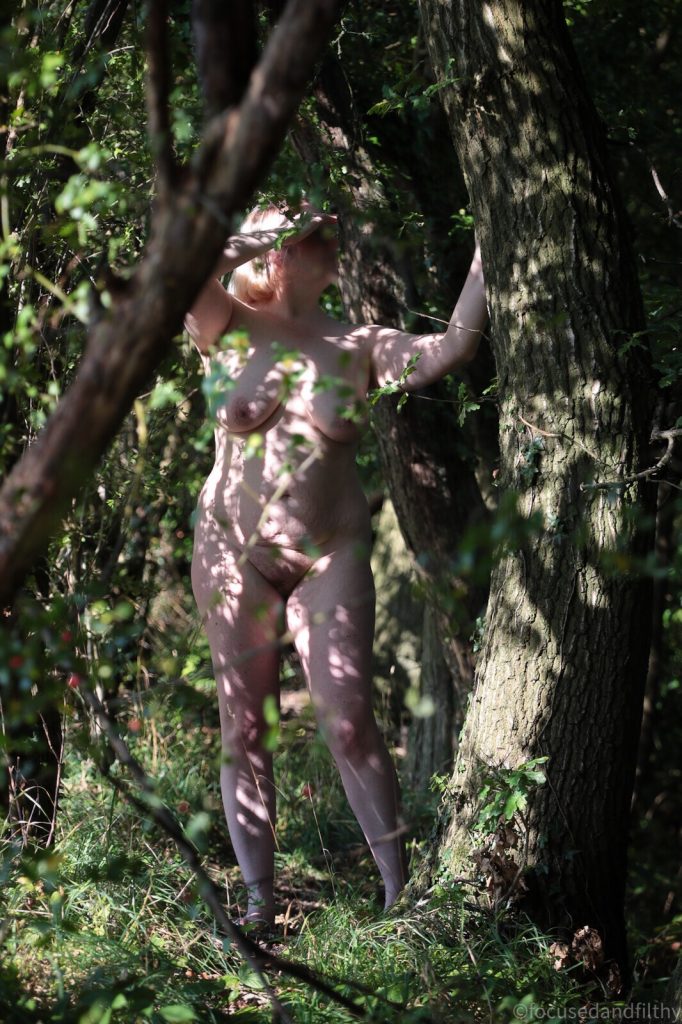 So go and see all the other fabulous bloggers posting this incredibly special week by clicking on the lips below and a final shout out to Godemiche for sponsoring the event too.