I put on the dress after spending a while lacing it up carefully. Trying to keep the cord even all the way along. The dress stretched over me and the laced area twisted down from my neck, across my back, to my left thigh.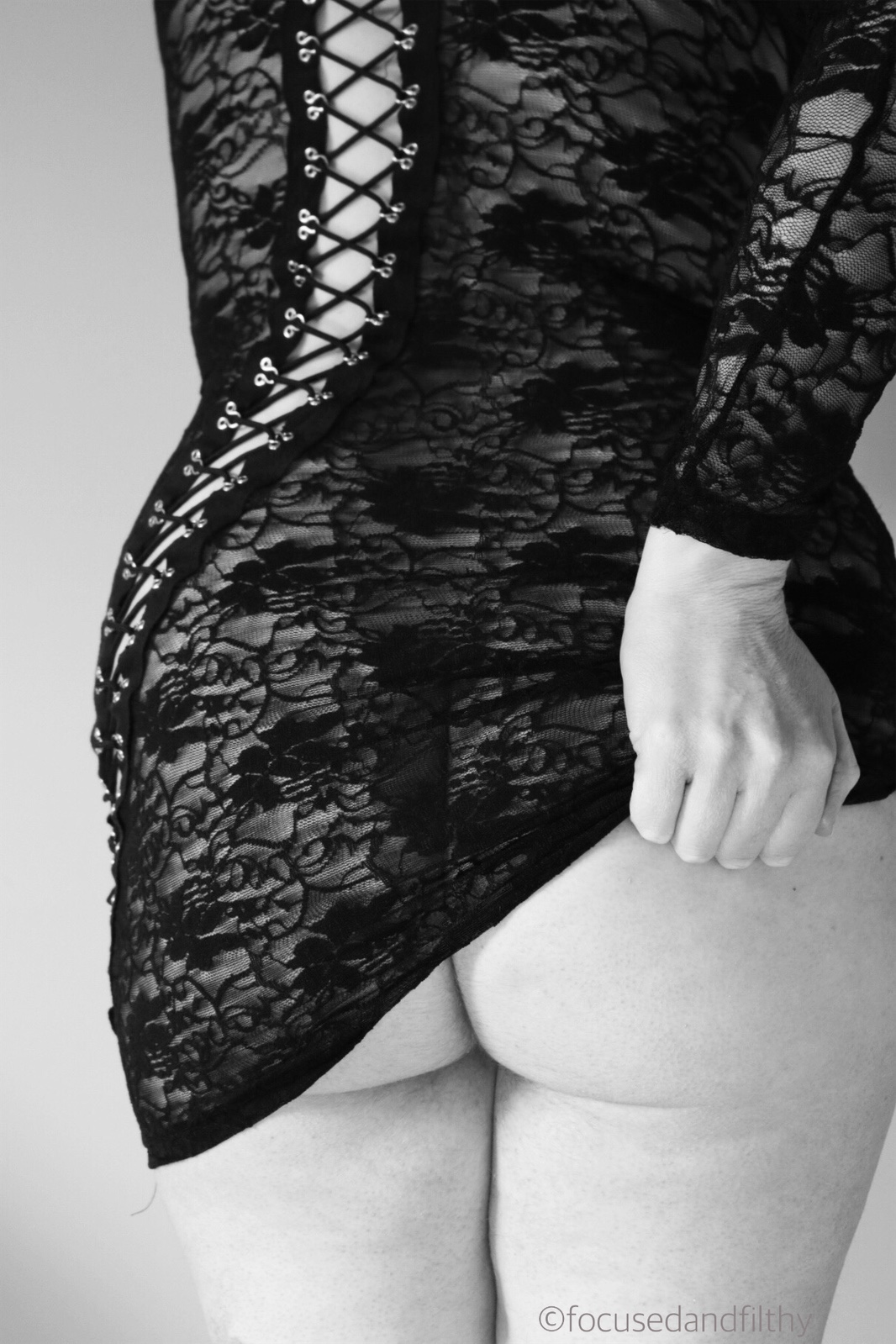 He liked what he saw and bent me forwards. Sliding his cock in to me. I raised myself onto my tiptoes pushing back on to him. He moved me round so I was facing the mirror. I watched his face as he fucked me. Pleased at how hungry he looked. I love being his good slut, his filthy whore. When he calls me that during sex my cunt clenches round his cock involuntary.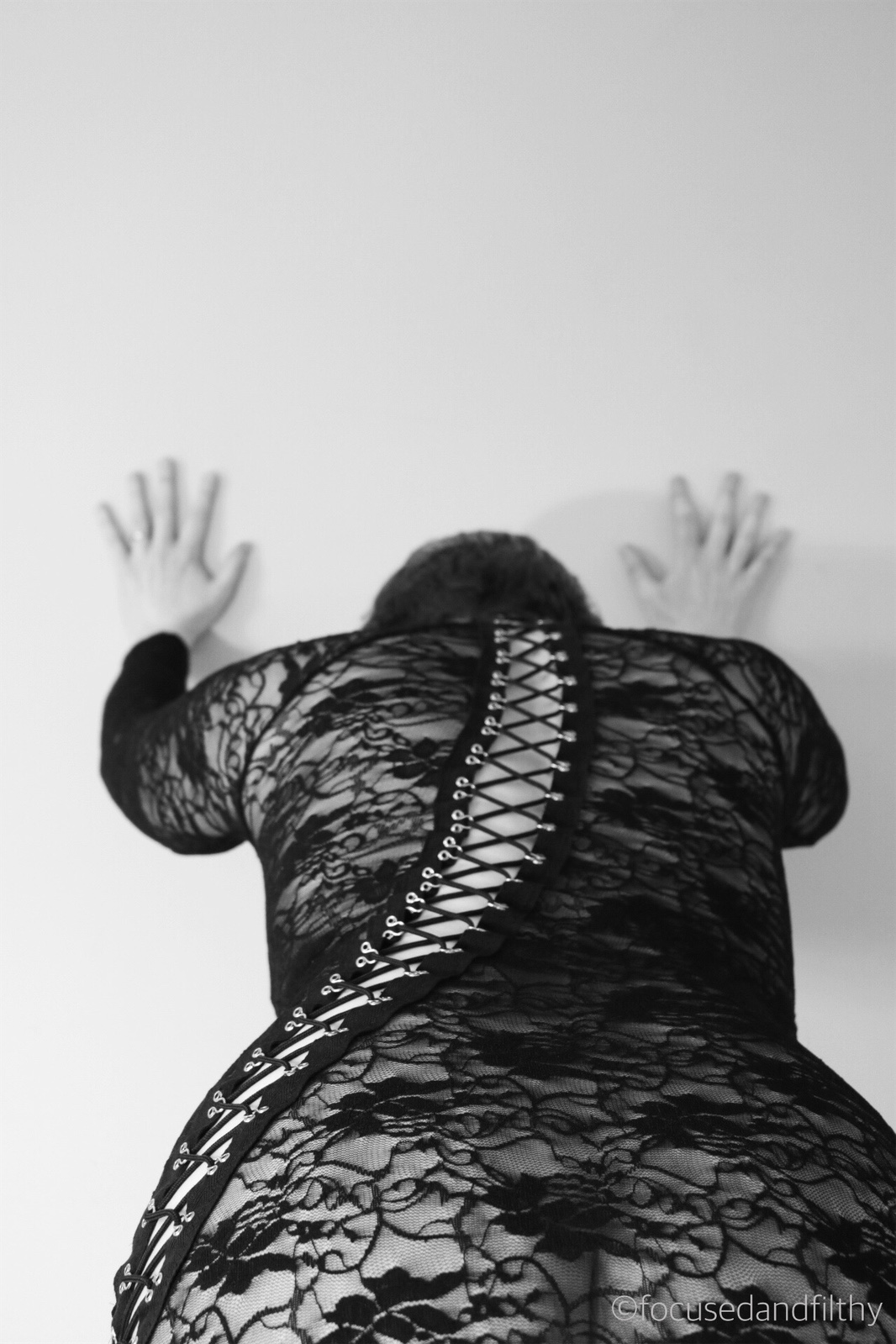 "Look at yourself" he said. I waited for the line "look at what a good fucking slut you are" but instead his next line surprised me. "Look at how fucking gorgeous you are" My cunt didn't clench but my brain lurched. I didn't expect that. I looked up at him again. "No look at yourself" he said again with a firm tone. "Look at how gorgeous you look, being fucked here" My brain swam again unsure what to say. I didn't feel gorgeous, I didn't see it in myself but I didn't want to disappoint him, so I held my own gaze. I watched my own pupils, dilated and large with lust and just focused on how interesting it is to see them. Letting the sensations flow me back into the rhythm of the sex and allowed my body to relax towards to the obvious orgasm that was building inside.
Why does being called a slut or a whore turn me on more than being called gorgeous? Are those things I can imagine myself to be? What twisted part of my brain made me struggle with what he said?
He knows me well enough to know what boundaries need to be pushed. Maybe this is just another one.