"To burn with desire and keep quiet about it is the greatest punishment we can bring on ourselves." – Federico García Lorca
I've made no secret of the fact that I've had issues with my libido vanishing over the last year and I've really struggled with that. I believe a lot of people have found the extra stress/anxiety that the pandemic and subsequent lockdown has brought has robbed us of our desires.
I've usually thought of myself as a sexual person. Enjoying a regular and constantly changing sex life with my husband and friends. Part of that was seen with my regular masturbation. I have a wank every morning before I get out of bed. I've done this since university days. Or should I say I did. Over the past year there has been days and weeks and at the worst stage nearly a month when I wasn't doing this. It's like a physical shot of coffee for me. It gives me energy and a boost and sets me up right for the day. So when I have no desire to do this I know something is wrong. It also becomes a vicious cycle because I know that the benefits and the hormones and making myself concentrate on a sexual thought creates and restores my libido.
Luckily I've been getting back into this good habit and I'm already seeing an improvement in my general moods and physic desires. I usually have a wank while my husband is in the shower or while he's fetching me a cup of tea. Sometimes he times it perfectly so that he catches me coming just as he enters the room and he always seems to be delighted at this. He wonders if it's sometimes the thought of me getting 'caught' or being watched that helps, but I'm not sure.
We don't often have sex on weekday mornings because we are both too busy and have to be up and out, but the other day (after some great sex the night before) my husband woke up horny. I was happily kissing him while he started to play with himself and it was obvious it wasn't going to take him long. As he rose to the peak of his orgasm still with his lips against mine and groaning into my mouth it was incredibly hot. He then jumped into the shower and I easily knocked one out thinking of him. Being apart of someone else's pleasure is deliciously infectious.
I know I should make an effort to keep up my morning masturbation and denying it is going to reduce my libido more and be the "worse punishment". Previously when Tabitha Rayne has done her #30DayOrgasm challenge I've tweeted what thoughts had fuelled each of my morning wanks for a month. Maybe this would help keep to the task in hand.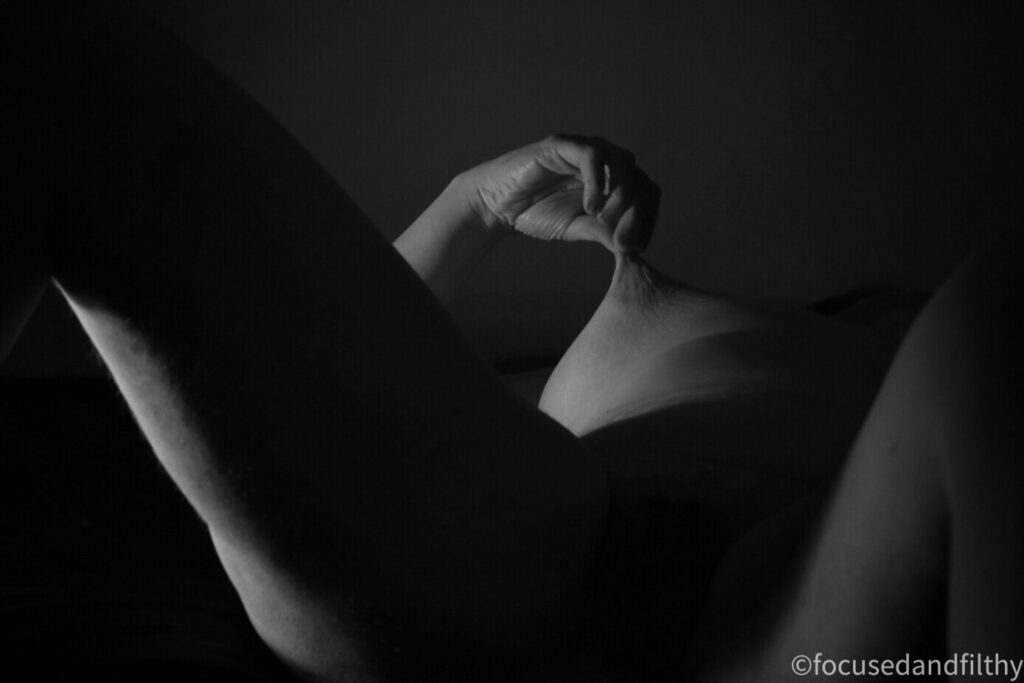 The image I've chosen to accompany this post was taken at the same time as I am thinking of you. An equally important idea when thinking of self pleasure