"Sharing food with another human being is an intimate act that should not be indulged in lightly." ― M.F.K. Fisher
I've not really used food in sexual play. Don't get me wrong though, eating delicious food with people can be incredibly intimate and a wonderful form of foreplay as well. I fondly remember a shared milkshake in a small restaurant that made me so horny for her and the nervousness I felt asking to hold her hand as we walked back to hers. But I've never really tried it during sex or any types of sploshing.
So when I saw it was the theme of Kink of the Week I didn't think I had anything to share, except I remembered one time as a teenager when my then boyfriend ended up eating double chocolate Häagen-Dazs ice-cream off my naked breasts and what an incredible turn on it was. The combination of the cold softness against my skin and his warm tongue. and I wondered if I should try and recreate something for this blog.
I didn't have any posh ice-cream or a teenage boyfriend, but I did have some Co-op rainbow uni-cones (vanilla and raspberry ice cream cones with raspberry sauce and sprinkles) and a hungry husband.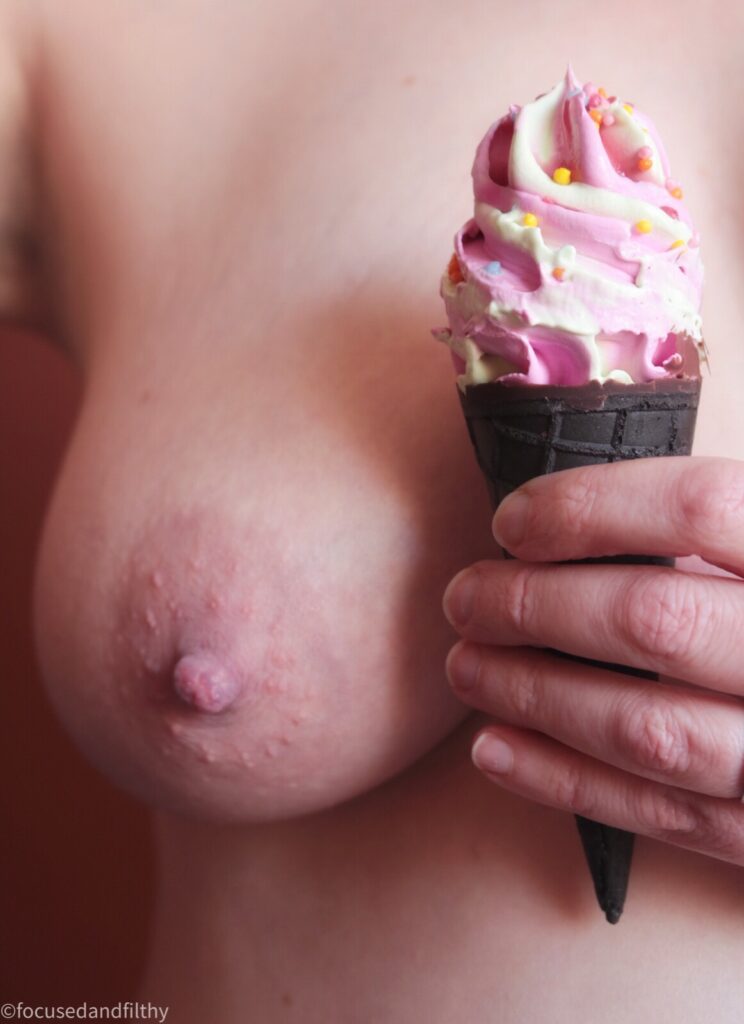 It was a warm day today and the ice-cream had already started to melt once I got my camera set up. Lots of giggle ensued and a handful of hilarious images were produced.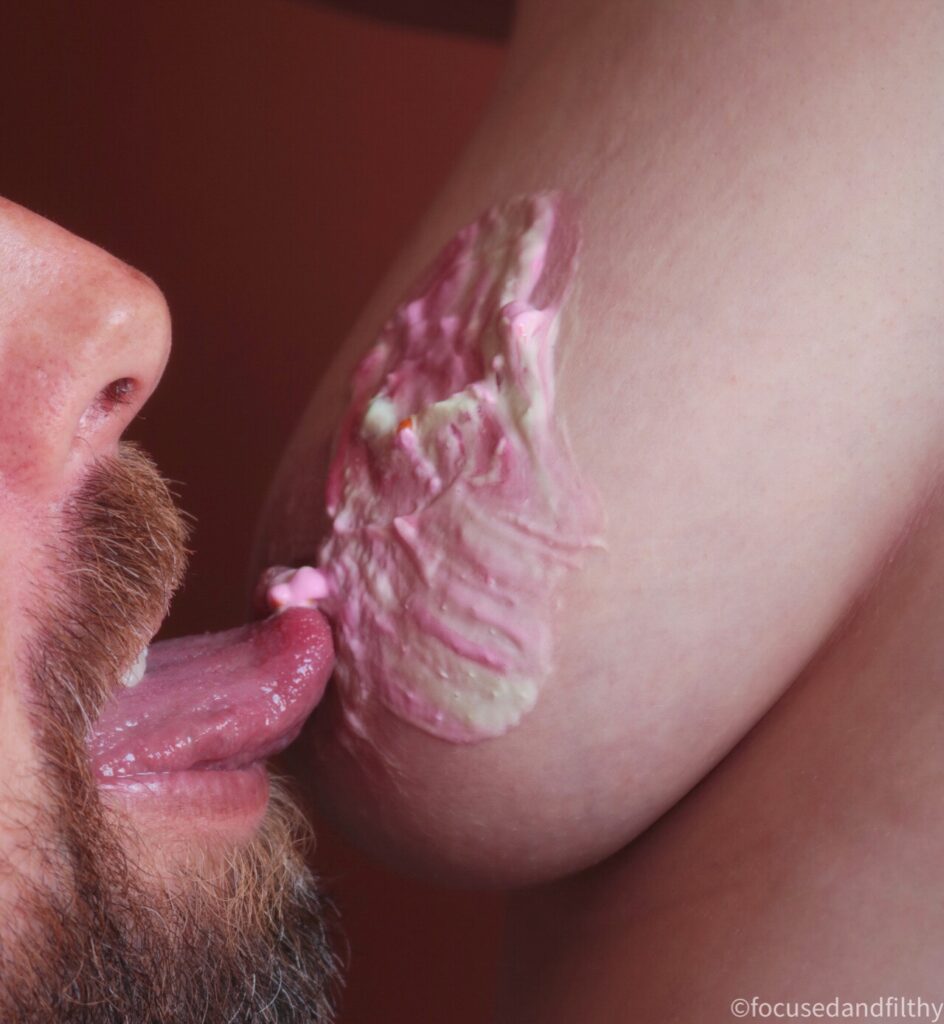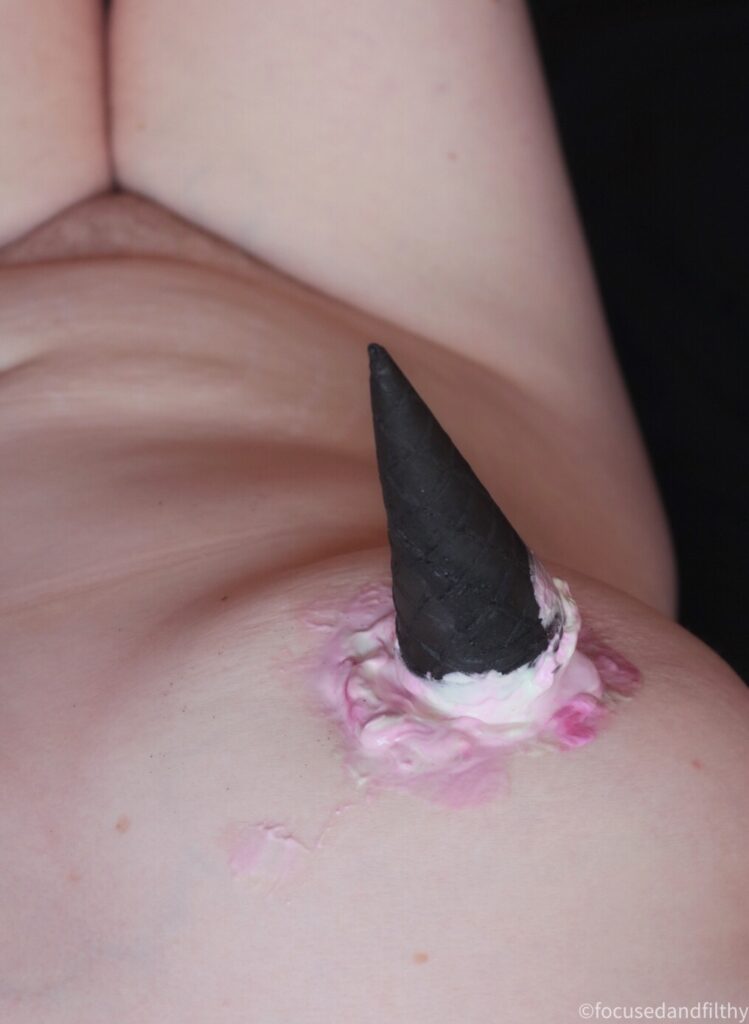 I don't think I particularly like food being smeared over my body and I would definitely not want it in my hair, but the enthusiastic attention my creamy covered breasts got, means I won't be crossing off food play in the future. But to be honest once the sweet treat had been devoured we were more interested in tasting each other.
PS thank goodness for my Sheets of San Francisco waterproof sheet for saving my bedding and mattress from a sticky sweet end (and the following horny mess it made us)