What do you do with the glow sticks at the end of bonfire night? When the kids are in bed and the glowing lights are still making me smile? Do you make them into increasing concentric circles and then try and balance them on yourselves and stay still for a slow shutter speed photograph?
You don't?!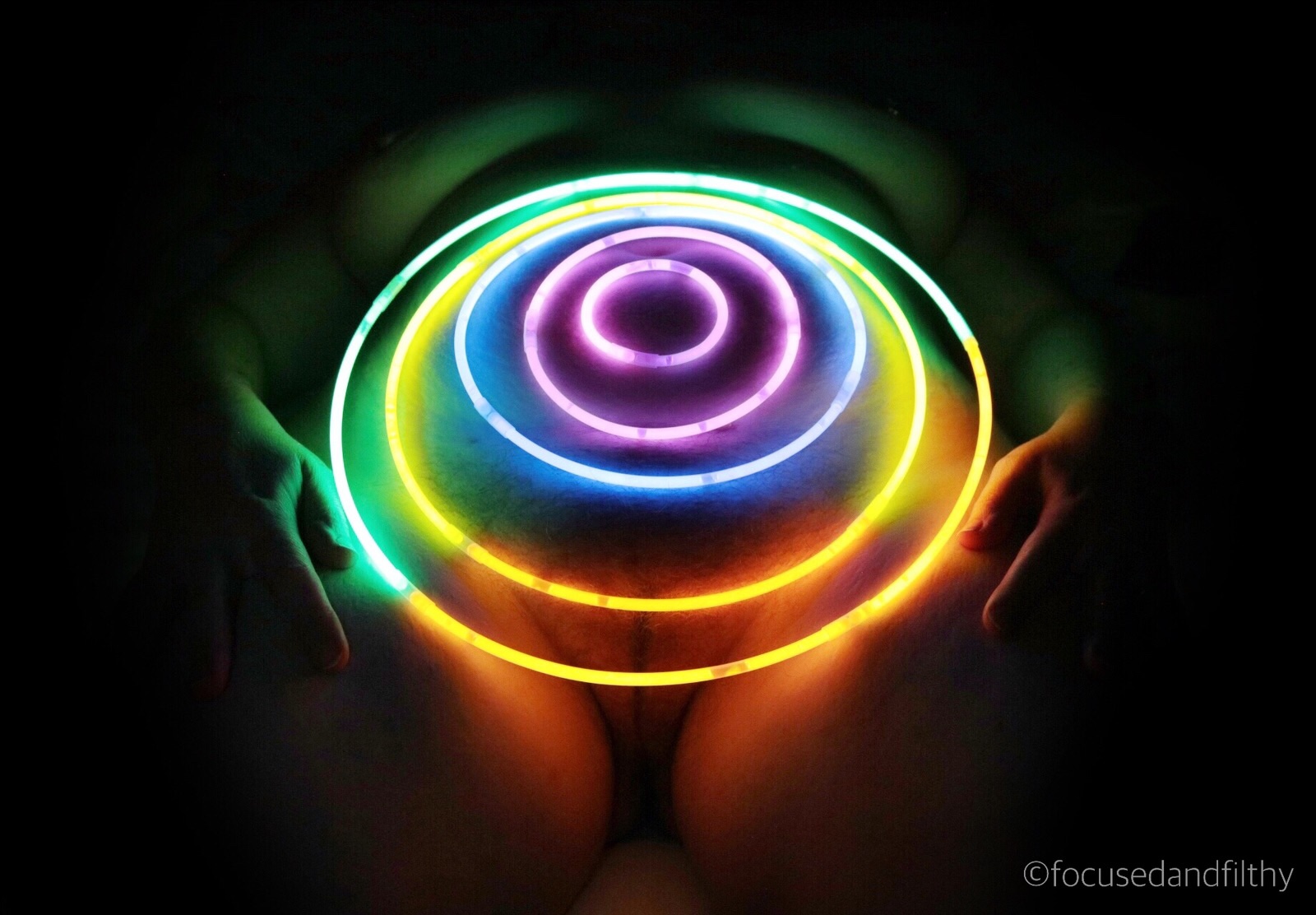 I was a bit giddy after our bonfire night and the simple pleasure of playing with glow sticks and my camera before bed was enough for me. This was my favourite image and it reminds me of one of the Venus figurines like is tweeted about by @WhoresOfYore seen here .
To see what others are posting for Sinful Sunday click the lips below.