I was lucky enough recently to stay in a fabulous flat with some of my twitter friends and we had lots of fun taking photographs one evening. These included our three wise monkey images but later on we were brave enough to go and take photos on the wonderfully industrial looking stairs. (The building was a converted Mill) I managed some cheeky shots of the stairwell door but the red brick walls and concrete steps cried out for other images. We managed about 30 minutes or so, messing around on the stairs – getting cold arses and laughing around, until we heard a distant door open and the unmistakable sound of footsteps up the concrete steps. You wouldn't believe how quickly we grabbed our clothes and the equipment and ran up the stairs giggling and panting back to the flat realising we should have worn more sensible run away shoes! I'm sure they were singing this too…
I saw a Muse!
(Where?)
There on the stair!
(Where on the stair?)
Right there!
A little Muse with stockings on
Well I declare!
Going clip-clippety-clop on the stair
Oh yeah!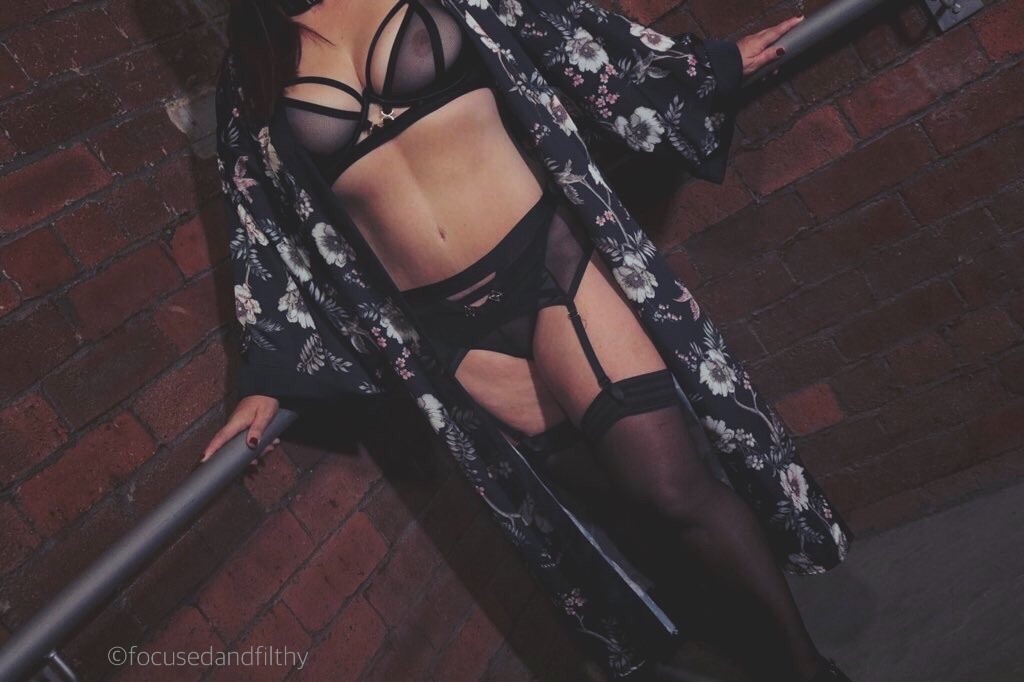 I'm pleased to share one of my favourite shots of the fabulous model Muse here. The contrasts of the subject, the textures of her and the outfit against the backdrop, really appeal to me.