See no evil, hear no evil and speak no evil but always remember the fabulous socks.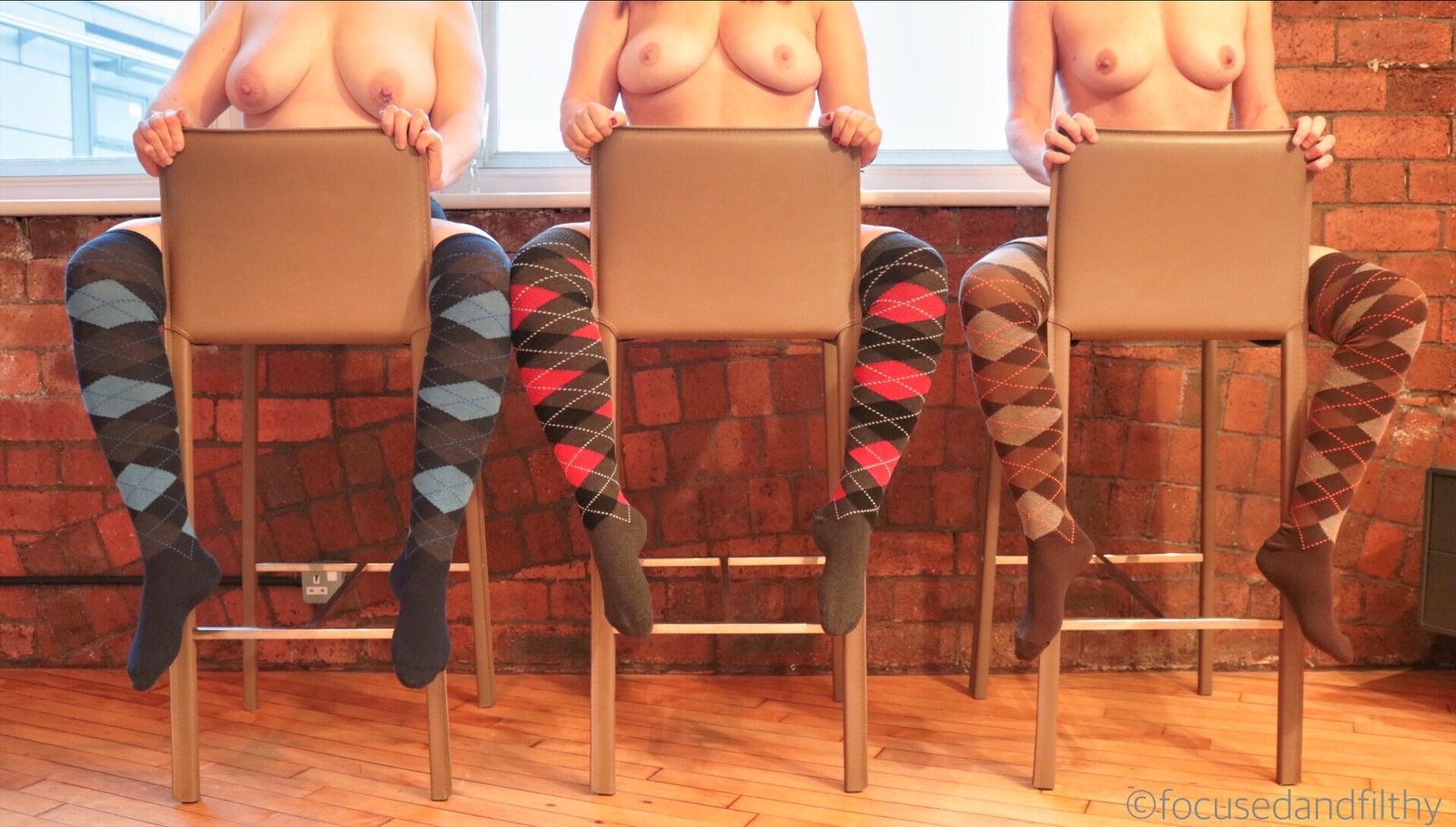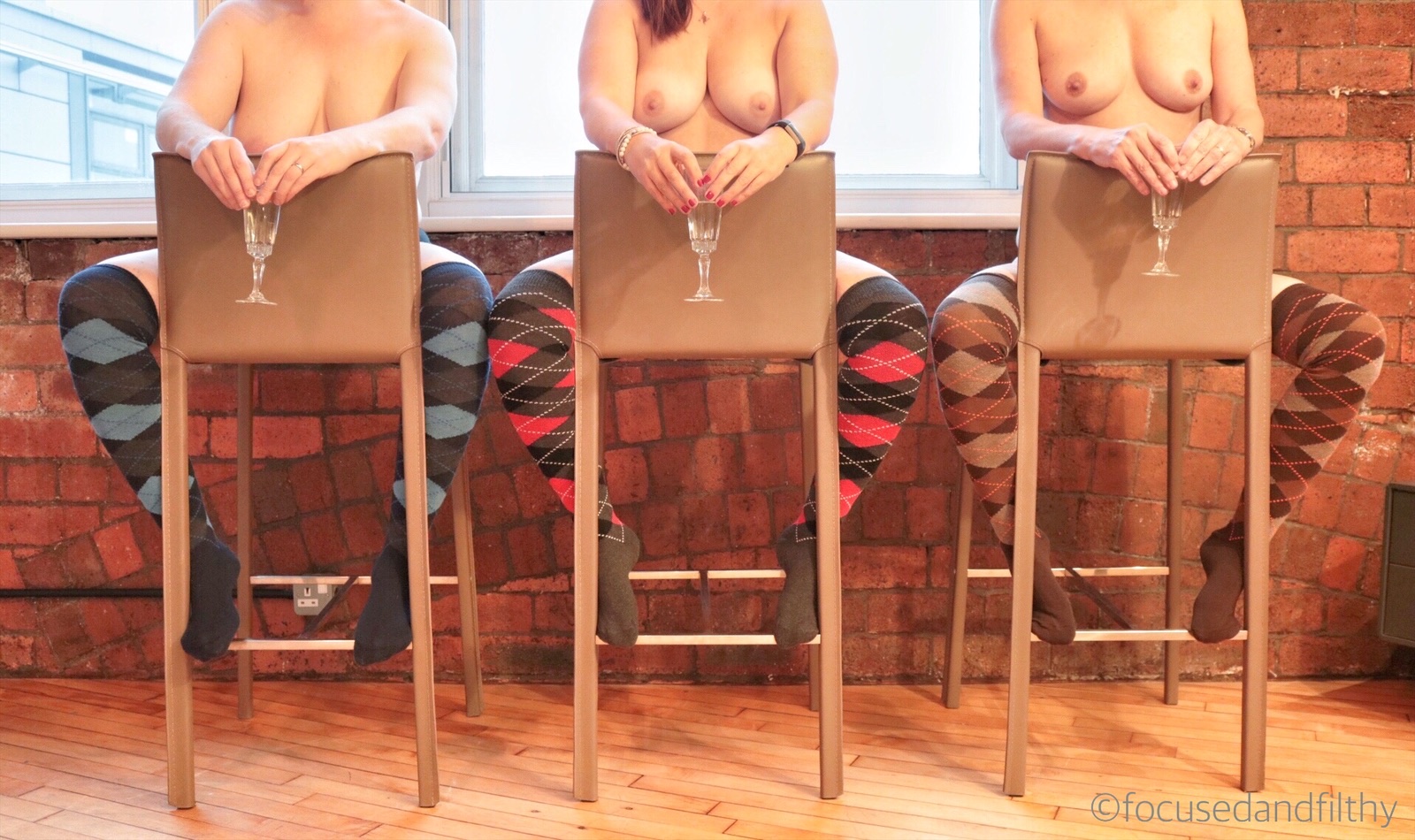 This series was taken by me with some friends @MuseDreamer99 and @The_Other_me_9 and I didn't realise I had particularly long legs until I ask them to put their feet together! The hilarious shrieks meant that only if they lent back and lifted the legs up could they touch their toes together. Unfortunately this pose was incredibly hard on the stomach muscles (and rather precarious on those high stools)and meant we very much needed a drink afterwards!
Maybe we weren't quite the three wise monkeys but maybe three cheeky monkeys?