"Do you want to join in?" I ask as she stands looking at me.
"Yes" she smiles her reply.
"With being tied, being photographed or being played with?"
"All of the above" she laughs.
I find the middle point of the red rope and carefully wrap it around her warm body.
"I've not been tied before" and she shivers. Unsure if it's from my cold hands, nerves or excitement. I'm careful not to pull anything too tight and ask her at each point how it feels. She looks stunning in the red. Squeezing her breast together and forward. I decide against tying her wrists together or behind her back. She needs to feel some control so instead I offer some cuffs in front of her. She agrees. I take my camera and start to shoot. Getting her onto her knees so I can capture the look from above. My legs press against her warm back, and I reach to brush her hair away from her shoulders and out of shot. I try and focus through the view finder and not at the aching inside me.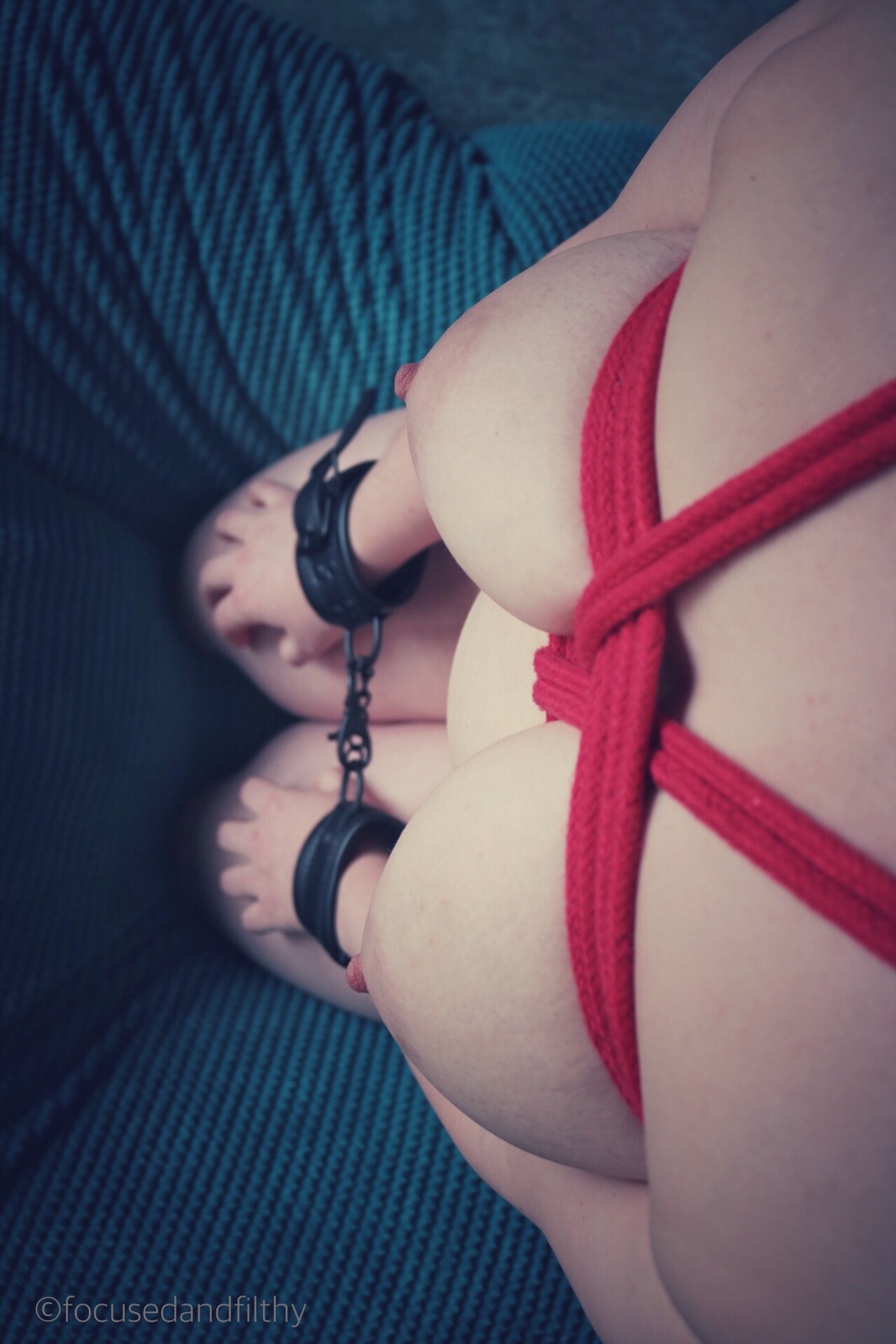 There is some excess rope at her back and I ask if she'd like it underneath her. I separate the two strands and run them through her legs. Placing the cords either side of her vulva, tying them to her cuffs. Giving her full control on how much she wants to pull on them and how tight it feels. I'm now on my knees with my camera low. Witnessing the swelling of her labia, growing in size and protruding from red rope. I'm not sure if it's from the pressure of the rope, the fact my camera is about a foot away from them and clicking softly as I take the images or at what she knows may happen next.
I can't take photographs any more and I turn the camera off and put it safely to one side.