I love dreamy sex. Most early morning sex is when I'm still clinging to the last comforting strands of a dream while his hands pull me into consciousness. But my favourite type of dreamy sex is the middle of the night sex.
For years we have always had sex in the middle of the night. Often waking up to find I'm sliding up and down on his cock. It's usually at least two hours into our nights sleep, sometimes more. We have a long running debate on who starts these sessions. Joyfully claiming it's the other person that started it, we can never agree. It just seems to happen so we affectionately nicknamed it Tourettes Sex. Something we can't help, that just happens.
I claim he pushes his erection up against me until I can't help but want it inside me. He insists I start playing with his cock sometimes just rubbing my arse up and down on it until we are right in the middle of it. We enjoy blaming each other for our unconscious playing but I think I've finally worked out what is happening.
Men get night time erections. Apparently a healthy man has 3-5 erections each night lasting approximately 25 mins each. This is usually associated with REM sleep and although they really don't know why they know it's a sign everything is normal because problems with blood pressure means these stop happening.
My husband and I only have a normal double bed and have always slept very close together. Often turning together so we are always spooning. I believe that his night time erection have caught me at similar point in a lighter moment in my sleep pattern so I'm aware of it pressed up against me. Maybe mistaking this for thoughts that he's interested. Maybe stirring the aroused part of my dreamy brain too so I start rubbing up against it. Either with my butt or with a hand till he stirs enough to be aware of what I'm doing. It doesn't take long for it to progress to full PIV sex. Lazy, comforting and slow. What does surprise me is he's often got a filthy mouth on him during this kind of sex and he tells me some incredibly dirty things which often sets me off easily. When we are finished we sometimes fall asleep again as we are. Still connected.
Maybe we can blame biology or his healthy blood pressure for this activity, but either way we've stopped arguing about who's started it and just enjoy it.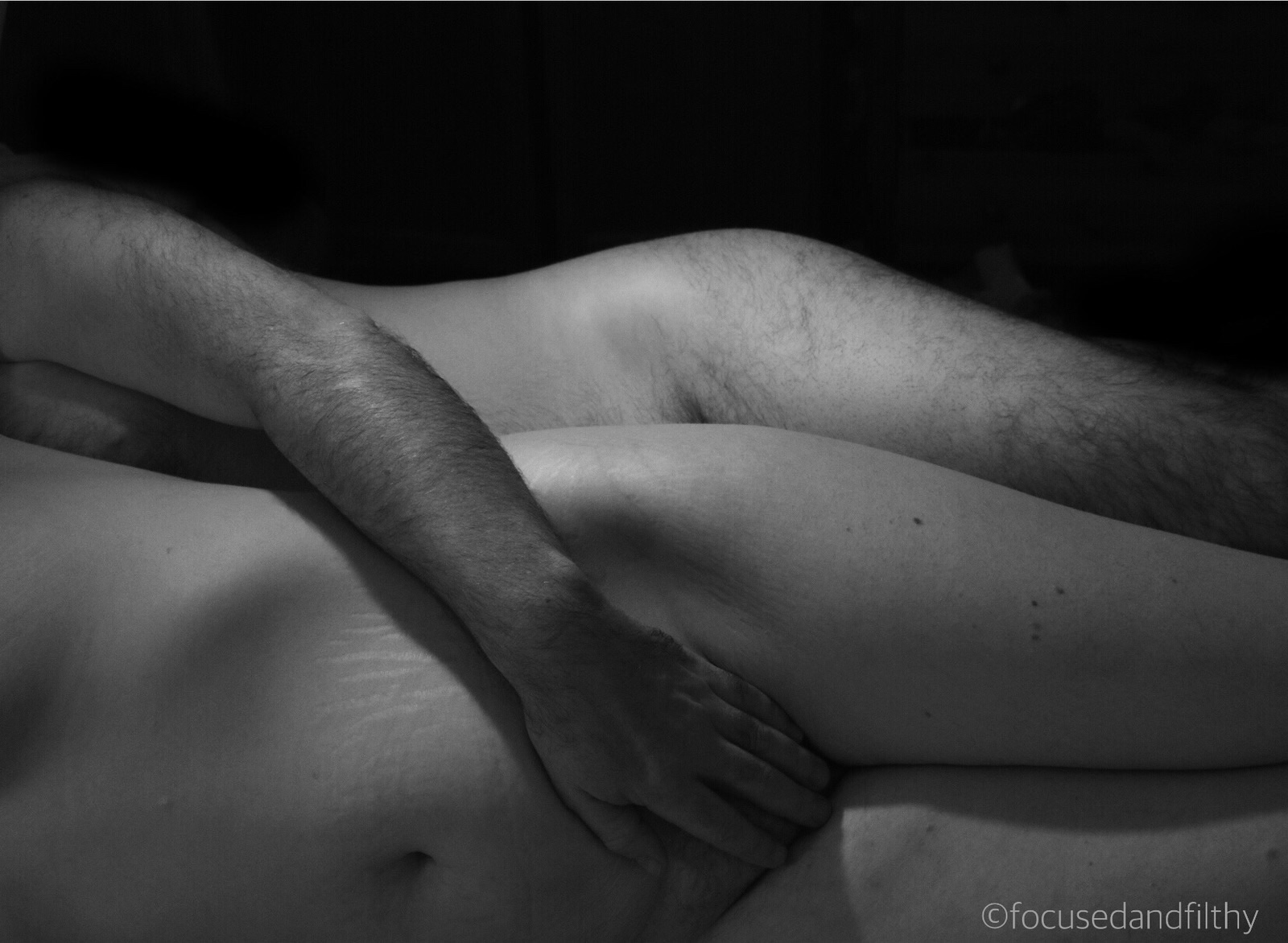 See who else is writing about Dreamy Sex by tapping the Kink of The Week Link below or to read other wicked Wednesday posts click on that badge instead.