It's good to change things about, to move the goal posts, to be flexible and not get stuck in the same place, doing the same thing again and again. In some ways I'm such a creature of habit that change scares me, and yet in the last year I'm put myself out there and stepped out of my comfort zone. So much of this is due to having a fantastic and supportive husband. I love him more each day (which I never thought possible) He's the one that has helped me, guided me and joined me on so many adventures recently. He makes change possible.
He's also so full of fun that I knew if I asked him to wear some of my undies for a Kink of the Week post he would probably agree. He does have some form (see here) Not only did he look fabulous (and incredibly sexy in some of my outfits) but he let me take several photos too. This one is a simple swap. Mine for his. There was definitely more giggling during this photo shoot than in most. Perhaps I'm becoming more relaxed about taking images or perhaps he just makes my life so much better. I may not love all men in knickers – but I definitely love this one.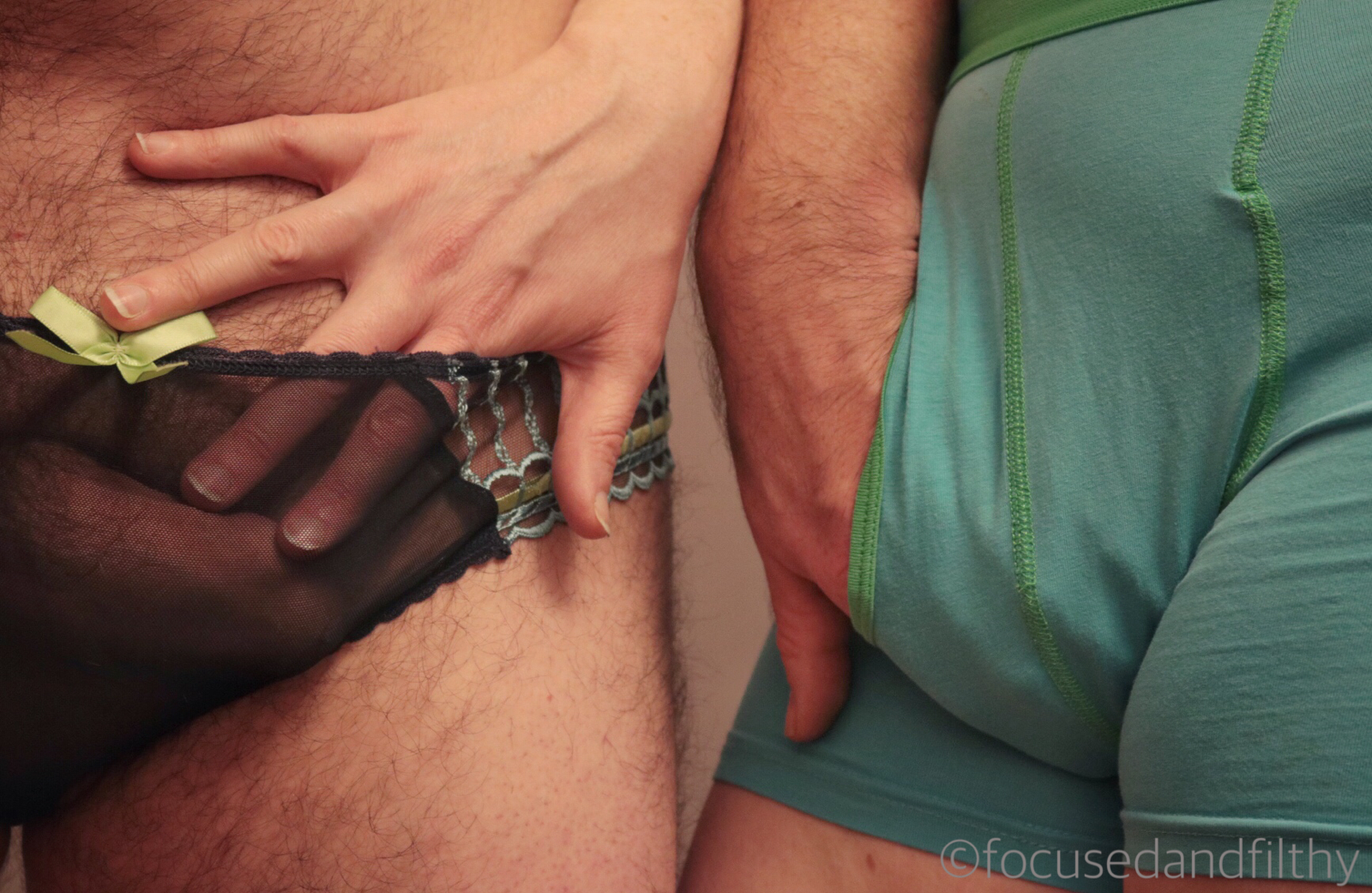 If you'd like to see my other a2z images click here.
To see what others are saying about Men wearing Panties. Click the Kink of the week lips below.