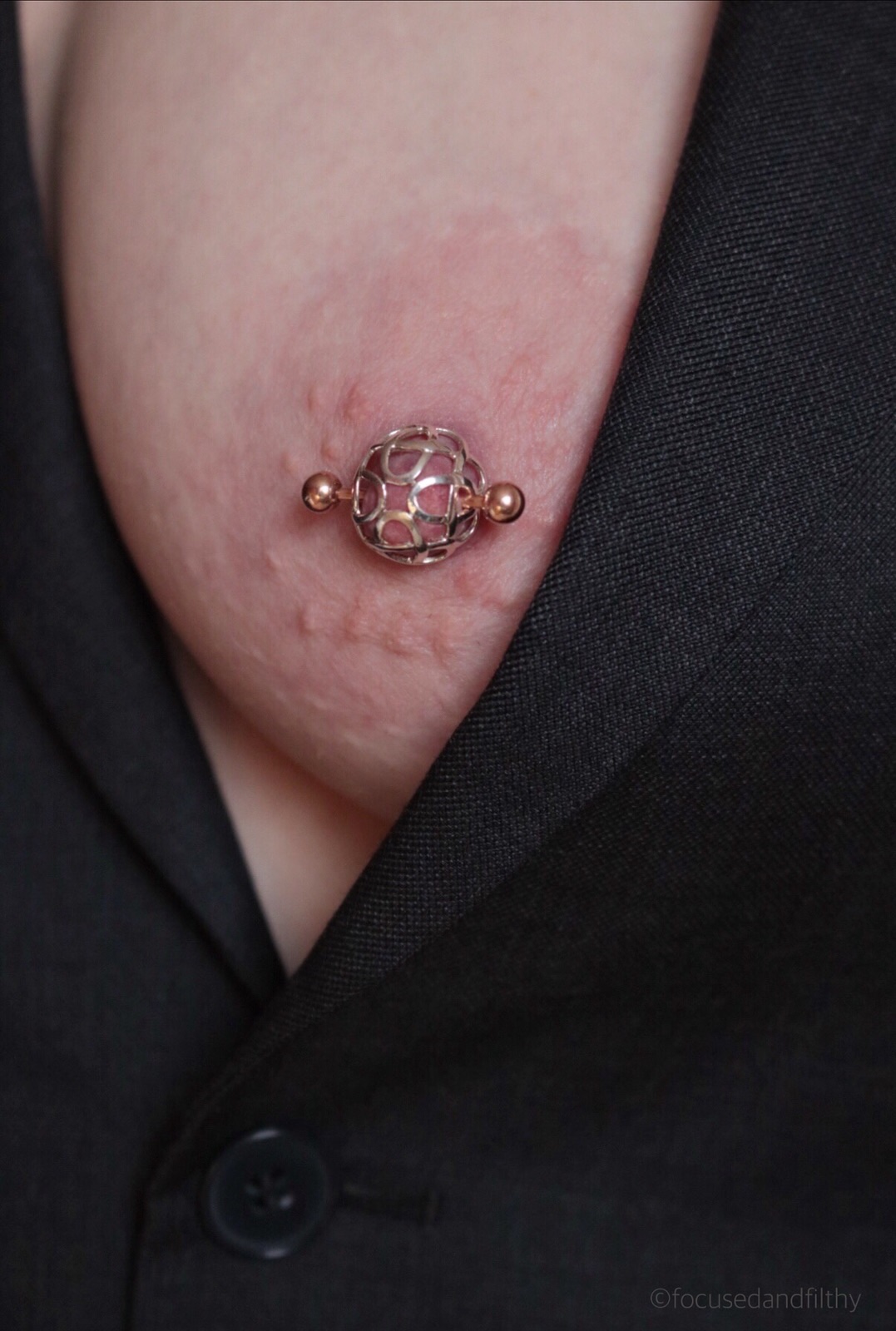 Maybe something special for my nipple when I dress up smart? Silver cage and rose gold nipple bar.
It isn't a new piece but a nipple cage isn't something I can wear too often because it doesn't sit flat under my bra. You can see it also on me here.
To see my other nipple jewellery images click here.