Those of you who have followed my blog for the last two years will know that not only do I have my left nipple pierced but I'm such a fan of my jewellery I like to change it each week and take a photograph and blog it. You can see the whole lot here on my Saturday Jewellery Change.
I got my nipple pierced 21 years ago after I'd split up with a long term boyfriend as a bit of a rebound thing. I think my ex would have hated it but I loved it. I was well known as a student for getting my tit out to show anyone who wanted to see it. I enjoyed it for seven years until I was recommended to remove the jewellery when I was a breast feeding. I had two children and so didn't wear anything for four years. Then one day I found some of my jewellery and wondered if my nipple hole was still open and tried one in. To my wonderful surprise it went straight through with no problems and it's since then I've enjoyed buying more interesting jewellery.
My two favourite pieces of jewellery include this nipple ring that was specially made to my design for my 21st birthday, this Celtic nipple shield and my favourite nipple bar is shown in this post as the balls shine and remind me of little planet earths!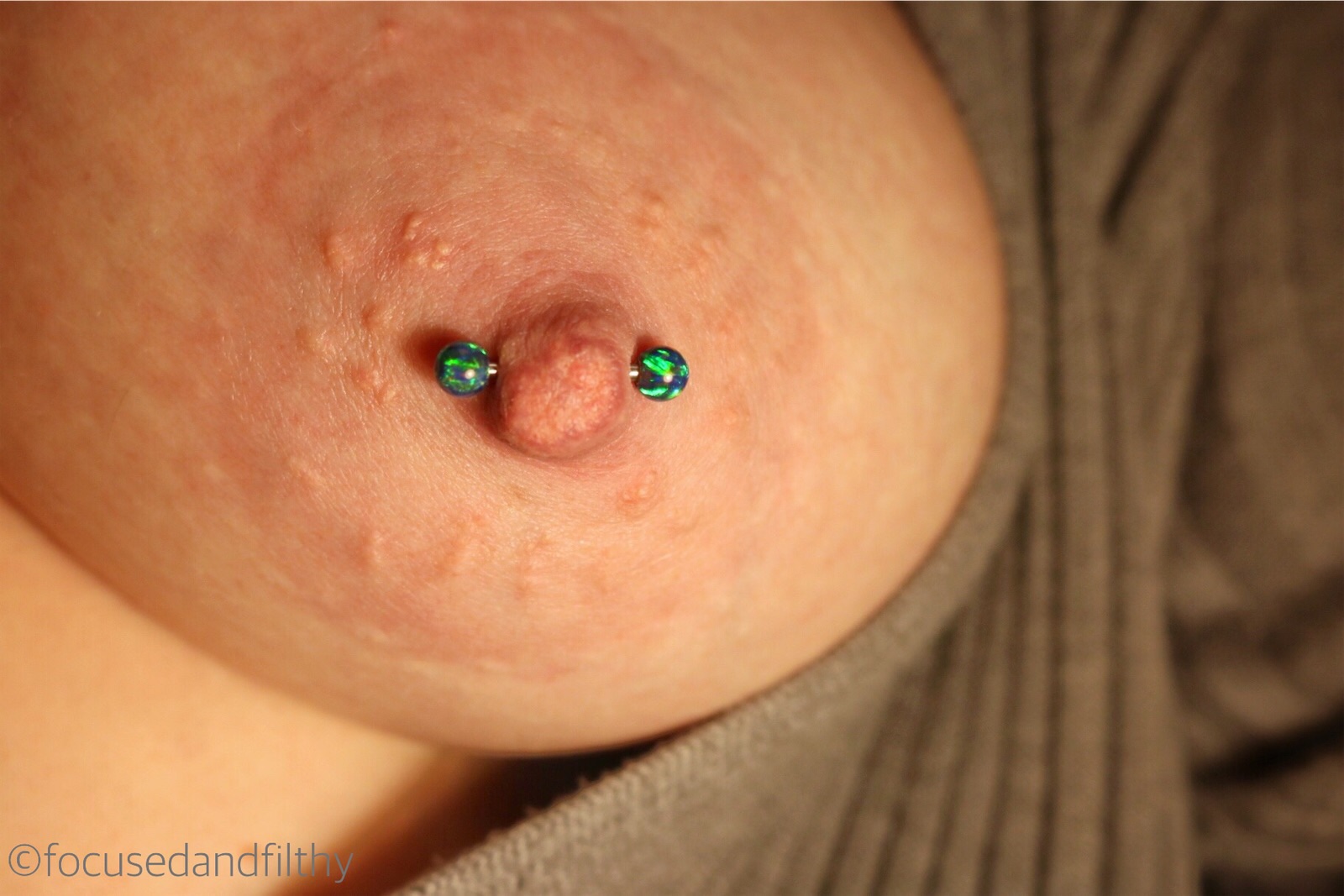 When I saw that this week's Wicked Wednesday post was about piercing I thought I would break from tradition this once and post my change early.