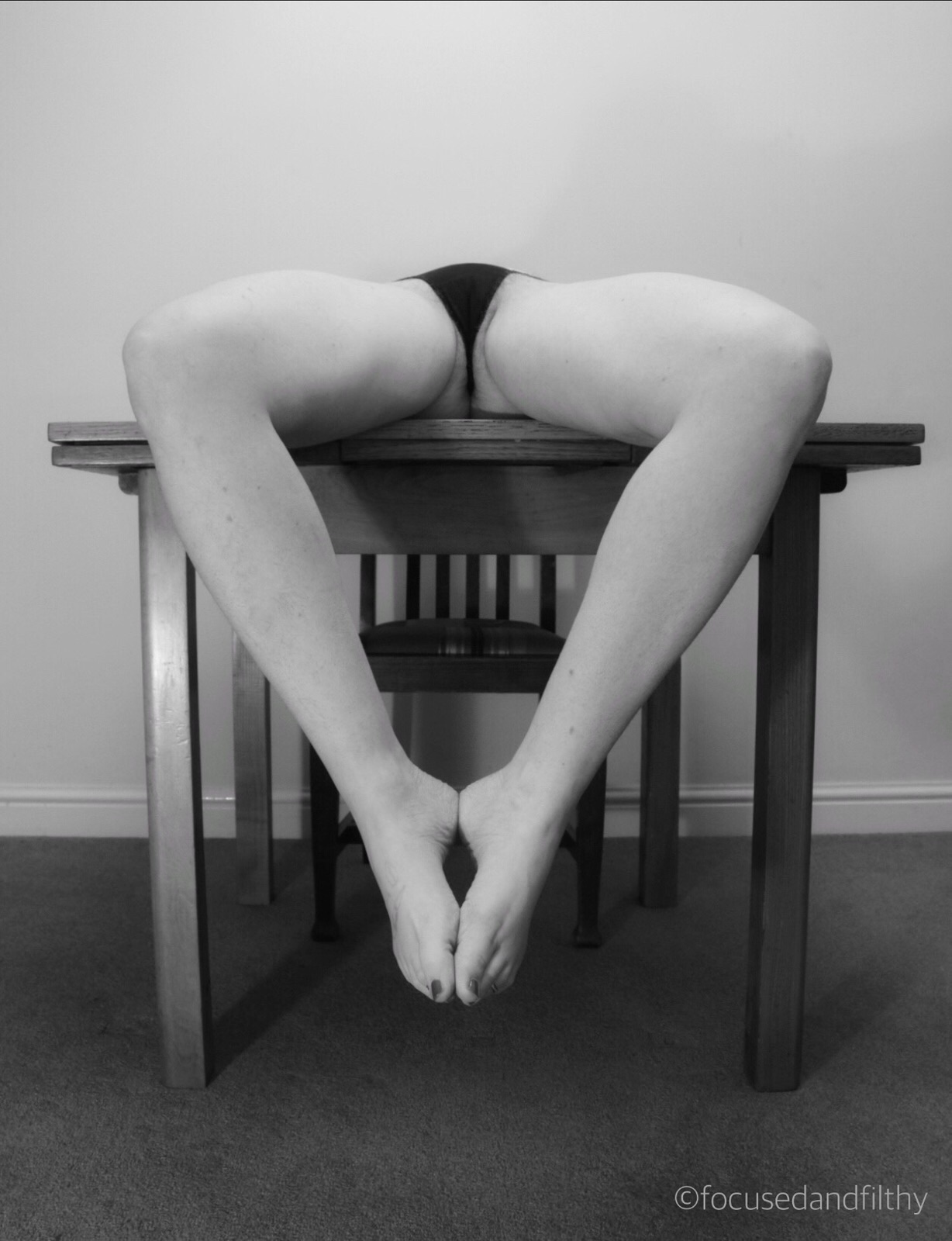 He pressed the palm of his hand over my mound and asked me "who's is this?" "Yours" I replied quietly. I'm not sure what felt hotter, the palm of his hand or my cunt. The heat emphasising the difference of the cold wood against my back.
He pushed my black knickers slightly to one side and waited. Knowing full well that exposing me and not touching, would make me wetter. He pulled at the thin black material around my hips and I lifted myself up as he tugged off my knickers. I stayed silent as he pushed my thighs wider apart. Looking at me spread open on the table he grinned.
I ached for him to touch me there, to delve and tease and taste. I could smell myself, the heat of me raising my desperate scent into the air.
He gripped my thigh with one hand and slid a single finger into my wet cunt with his other hand. Not rough but in a matter of fact way, and as I let out the breath I was holding, he almost immediately removed his finger and brought it swiftly to his mouth and tasted me. Like a chef checking the seasoning of a dish. He licked his lipped and I groaned. I wanted more and as I raised my hips slightly, knees wide open, offering it all, he took a proper taste.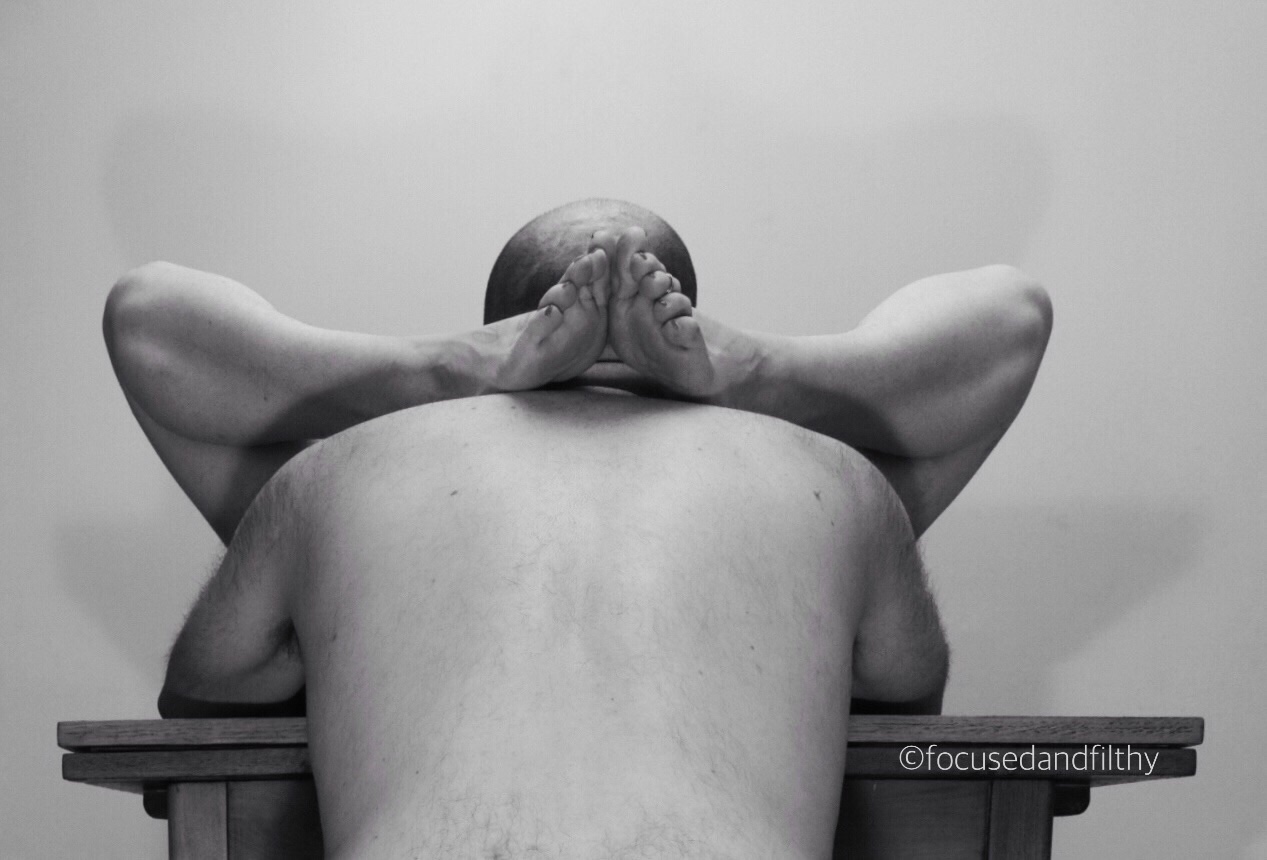 The first image was initially use in my post Served which I posted as part of my February Photo Fest. To see who else has been inspired by my legs or just sharing their filth for Masturbation Monday click on the purple pic below